Growing your law firm with digital marketing.
Everything we do is designed to increase the number of people visiting your website, the percentage of people reaching out for a consultation from your website, and the overall number of new cases your firm generates from the internet.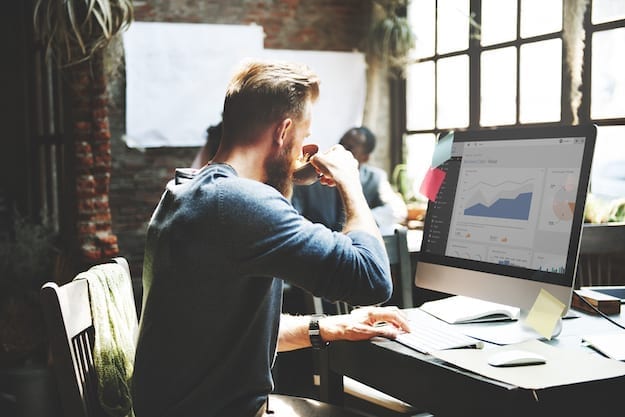 What do our client say about us...
I'd like to give a thumbs up to Smart Growth Labs, specifically Eric and Matt Byers who have been really involved in helping my office put together our website and our digital marketing. They meet with me for an hour or more each month to go over things and show me where we are growing and what we can do to continue improving. As a team, they really help our office with the knowledge we need in order for our internet marketing to work.
If I look at year to year results, we've increased the number of signed clients by over 50%. Not only that, but the quality of the clients that are now seeking me out is higher as well. They've made marketing much simpler for me and they are a great bunch of guys to work with.
WIDE RANGE OF DIGITAL SERVICES
What exactly can we offer to your business
Website Design & Development
Everything starts with a website designed to make a great first impression on visitors, encouraging them to contact you for a consultation.
Referrals will always be your best leads, but they are inconsistent. Generating and displaying 5-star reviews from previous clients is the next best thing.
Pay-Per-Click (PPC) Advertising
Need to generate new leads quickly? PPC advertising allows you to target people specifically looking for help with the types of cases you want.
Search Engine Optimization
Give your potential clients (and Google) what they are looking for – Answers to their questions and the confidence that you can help them with their case.
Website Management & Maintenance
We'll maintain your web presence so you can focus on practicing law. We take care of everything including hosting, software updates, and more. 
Our Ultimate Goal Is The Success Of Our Clients
Your marketing dollars should generate a return on investment. Here are some examples of clients we've worked with and the results we've been able to achieve for them. Want to learn more? We'd be happy to provide you with additional references.
Christian A. Schwaner, P.C.
Rex Halverson & Associates