SMARTER LAW FIRM MARKETING.
OUT MARKET YOUR COMPETITION WITHOUT OUTSPENDING THEM.
ATTORNEYS SHOULDN'T BE FOCUSED ON MARKETING.
One of the most stressful problems you face as a firm partner or solo practitioner is figuring out how to profitably deliver a constant flow of new clients to grow your practice. You're constantly splitting your time between client work, firm management, marketing, admin tasks, and all the other day-to-day tasks required to run your firm.
The problem is, no one is good at everything. And even if you are, spreading your energy across all these different activities in ineffective and prevents any of them from achieving their full potential.
Successfully marketing and growing a law firm takes a smart strategy and a commitment to consistently executing on that strategy. Successful attorneys simply don't have the time to do it all.
That's where we come in.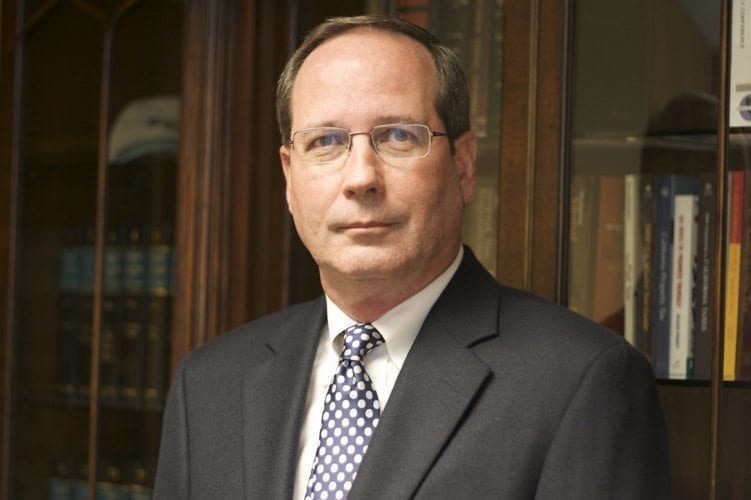 Rex HalversonSacramento, CA
If I look at year-over-year results, it's jumped 50% in signed clients and I couldn't be happier. The quality of the clients that are now seeking me out is higher and Smart Growth Labs are a pleasure to work with."
OUR STRATEGY IS SIMPLE.
At it's core, the strategy for successfully marketing a law firm is simple. People want to do business with people they know, like, and trust. Your marketing needs to help people in the market for an attorney get to know, like, and trust your firm with as little effort from you as possible.
Here's how we do it:
Turn your website into a resource full of valuable information for your potential clients
Build a system to automatically capture your website visitors information and begin building a relationship with them
Increase the number of people visiting your website to create more opportunities for visitors to enter your system
Set the whole system up so that it generates new clients for your firm automatically with as little input from you as possible
RECENT CLIENT PROJECTS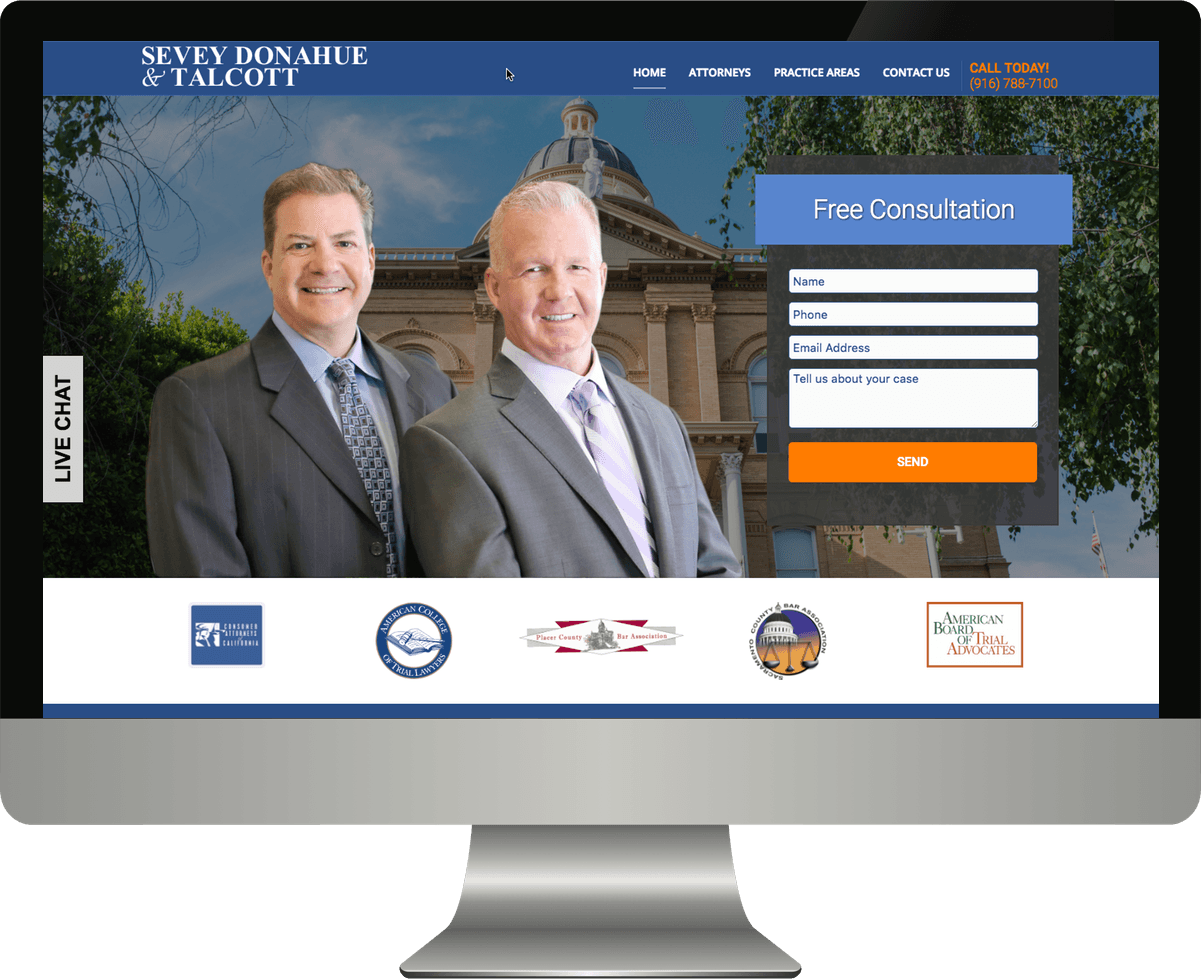 Client
Sevey, Donahue & Talcott
WEBSITE DESIGN & DIGITAL MARKETING
When Jeff Sevey first hired us his firm had a brochure style website, but most of their cases were coming from the Yellow Pages. Now they have a great looking website that generates business for their firm.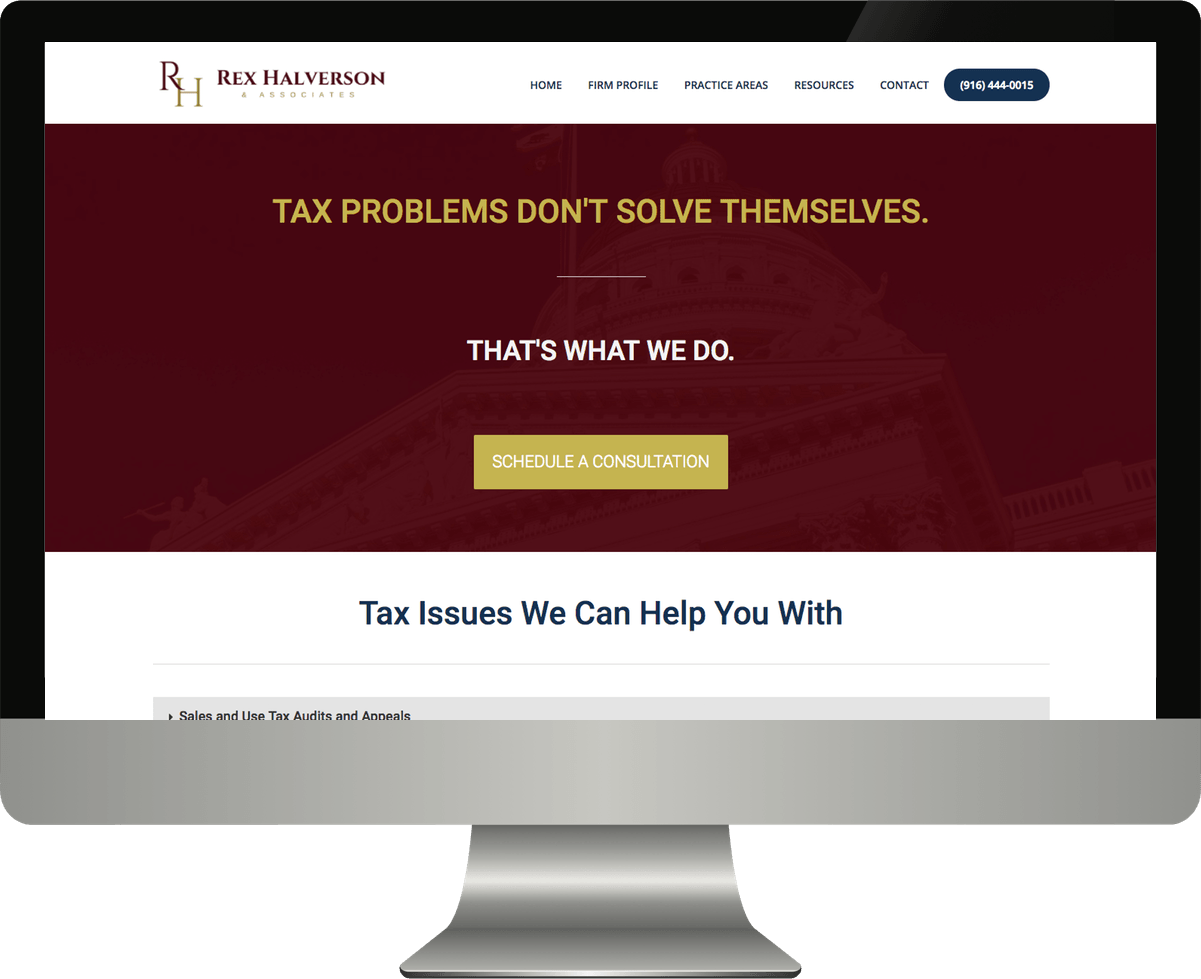 Client
Rex Halverson & Associates
WEBSITE DESIGN & DIGITAL MARKETING
When Rex Halverson first hired us he had a basic website, but most of his cases came from Avvo. Now his case load is up 50% year over year and he's seen a significant increase in the quality of cases he generates directly from his website.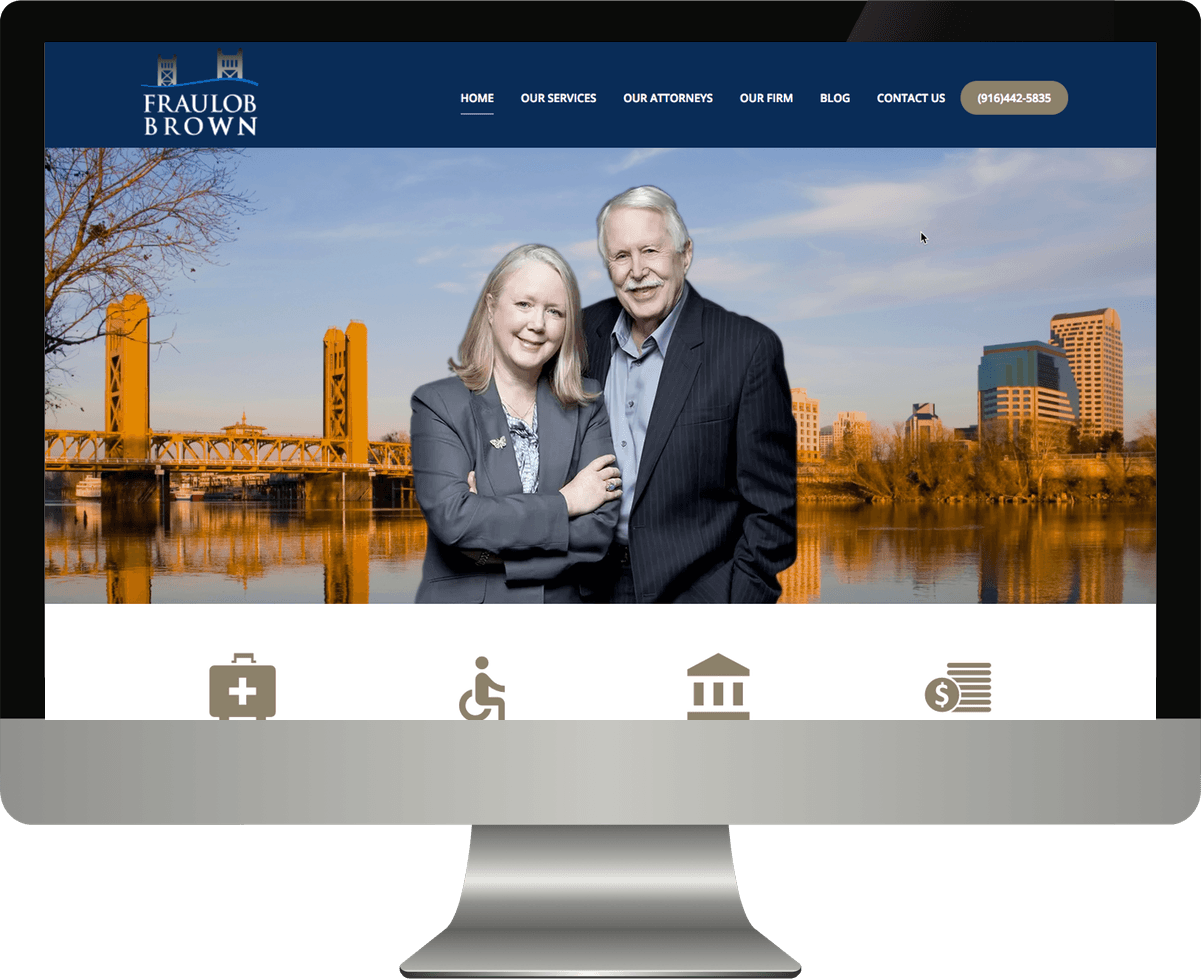 Client
Fraulob-Brown
WEBSITE DESIGN & DIGITAL MARKETING
When Don Fraulob first hired us his firm had a basic website, but most of his cases came from referrals. Now his firm has a great looking website with loads of in-depth information for people in need of a Social Security Disability or Workers Compensation Attorney.
REPEATABLE SUCCESS REQUIRES A REPEATABLE PROCESS.
Anyone can get lucky once. Being able to repeatedly achieve success for our clients requires more than luck. We've developed a process that consistently helps our clients grow their firms.
RESEARCH
STRATEGY
EXECUTION
OPTIMIZATION
GROWTH
CAN WE HELP YOU GROW YOUR FIRM?
Let's have a chat to find out
OR